Similar jobs like this one
5 Oct 2022,
Newcastle-under-Lyme Borough Council
Head of Operations | Head of Strategy | Regeneration & Planning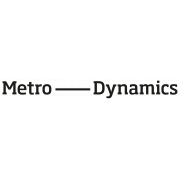 Economics Consultants (all levels)
Metro Dynamics is an independent consultancy that provides strategic advice to those who lead, do business or invest in local economies. We work with local government, local enterprise partnerships, and private sector investors and developers across the UK and internationally.
Metro...