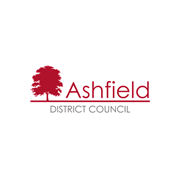 Early Intervention Officer
Ashfield District Council is looking for an enthusiastic, committed, and self-motivated Early Intervention Officer to join our team. You will be working on a full-time basis. In return, you will receive a competitive salary of £25,481 - £27,041 per annum (pay award pending).
Ashfield is a great place to work, valuing our employees, offering benefits including a very generous holiday entitlement, up to 34 days per year, local government pension and flexible working.
About the Early Intervention Officer role:
We are now seeking to appoint an Early Intervention Officer to provide an efficient, high quality advice and assessment service for people who are homeless or threatened with homelessness.
You will be responsible for ensuring customers' circumstances are investigated and their housing and support needs are assessed and met, in accordance with the homelessness legislation, statutory guidance and the Council's policies and procedures.
Our idealEarly Intervention Officer:
To meet the requirements of this role, you must be able to interpret complex legislation and guidance, contribute positively to the development of new working practices and initiatives that help to prevent homelessness, increase the take-up of housing options and minimize the use and cost of temporary accommodation.
Closing date for Early Intervention Officer applications: 13th December 2021
Interview date: 20th December 2021
Don't miss out on this opportunity to develop your career as our Early Intervention Officer. Why not click 'apply' today for more information?
Canvassing of members of the Council (directly or indirectly) for any appointment shall disqualify the candidate for that appointment. Applicants should disclose if they are related to a Member or Officer of the Authority.
Ashfield District Council is an Equal Opportunities employer and welcomes applications from all sections of the Community.