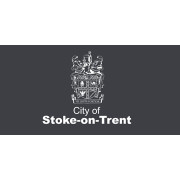 Director of Public Health
Salary: £134,747 - £148,030
With a proud heritage and bright future, Stoke-on-Trent is a small but mighty city, committed to protecting and improving the health of the local population, reducing inequalities and improving access to services. We have a compelling vision for our future as a green and economically vibrant place where people are equipped and able to access the many opportunities we are creating. 
As our new Director of Public Health, you will take a strategic view of the wider determinants of population health, using all aspects of your portfolio to drive the best possible outcomes for the people of Stoke-on-Trent, connecting with colleagues across the council and external partners, including our Integrated Care System, to support the delivery of our Stronger Together vision. Responsible for a broad range of services including leisure, bereavement care and environmental health, you will lead an integrated approach that supports our public health goals.
As a qualified public health professional you will embrace partnership working, recognising the collective power of all stakeholders in enabling our residents to fulfil their potential and support our communities. Reporting to the City Director, you will take a practical and "hands-on" approach to addressing public health challenges, and to share our vision for tackling inequalities through a broad well-being based approach. This is a fantastic opportunity for a serving or aspirant Director of Public Health to make a real difference.
Are you up for the challenge?
For further information please click Apply or speak to Philip Emms (07590 225 472) or Louise Bickley (0113 205 6068) at GatenbySanderson.
Closing date: 9am Thursday 23 March 2023