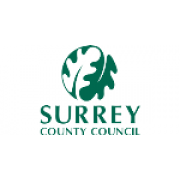 Director of Environment
Our Director- Environment position offers a competitive salary. Currently based at County Hall, Penrhyn Road, Kingston Upon Thames, Surrey KT1 2DN , we will be relocating to Woking during 2020, however agile working is offered to meet the demands of this role.
From flexible working to job sharing (where possible) we are committed to providing a healthy work life balance. A laptop and mobile will be supplied if applicable to your role. You will benefit from 24 days annual leave, rising to 28 days after 2 years' service, a generous local government salary related pension, as well as the option to join our car lease scheme. For more information about the wide variety of benefits you can take advantage of please visit My Benefits for Surrey County Council staff.
Surrey County Council is committed to safeguarding and promoting the welfare of children, young people and vulnerable adults and expects all staff and volunteers to share this commitment. We want to be an inclusive and diverse employer of first choice reflecting the community we serve and particularly welcome applications from all under represented groups.
This post has been designated as a politically restricted post in accordance with the Local Government and Housing Act 1989.
About the role
As part of our committed and supportive extended leadership team and reporting to Katie Stewart newly appointed- Executive Director for Environment, Transport and Infrastructure this is a leadership role like no other! You will be at the forefront of truly transformative action in local government; leading the way with innovation in how we deliver our environmental services for the benefit of our residents.
Looking after an environment agenda of this size and scale is both exciting and challenging. With a group of services that encompasses the Council's Environment Agenda, Countryside Access Initiatives and Waste Management, we are looking for someone with a well-rounded technical and operational knowledge, gained from experience working successfully in a similar strategic role within the public sector and/or local government.
We are dedicated to making real progress when it comes to rethinking our approach to the Environment, Countryside and Waste Management, and have taken significant steps over the last 18 months to begin to tackle the challenges leading to the climate emergency we now face. We are looking at a range of infrastructure measures to reduce CO2, which includes solar farms to support our ambition to generate our own energy from local renewable sources and our Anaerobic Digestion plant which is producing energy. We are also implementing a step change in both culture and approach in the way that people are able to move around the county, supporting residents to make different, greener choices. Alongside this we are looking at ways to reduce the waste that Surrey produces and recycles, whilst increasing opportunities for visitors and residents to access the beautiful countryside that Surrey has to offer.
You will play a pivotal role in shaping, leading and delivering strategy across all of the key areas of priority for our environmental services, using your flair for stakeholder management, networking and building strong working relationships to support the delivery of high quality and efficient services. Energy and drive are essential attributes, alongside a natural motivation to keep at the forefront of best practice: always looking beyond the Council's boundaries to identify innovative approaches and best practice nationally and internationally that could deliver improved outcomes for our residents.
Job details
Our Community Vision 2030 details our ambition, desire and commitment for Surrey to be a uniquely special place where everyone has a great start to life, people live healthy and fulfilling lives, are enabled to achieve their full potential while contributing to their community, and where no one is left behind. This role will play a pivotal role in supporting us deliver this vision. Why not click on the video below to find out more!
Additional information
Contact details
For an informal discussion contact Sophia Looney on or by e-mail.
We look forward to receiving your application.
Additional information
The job advert closes at 23:59 on Sunday 23rd February 2020.
Technical interviews are scheduled for Wednesday 4th March 2020 at County Hall in Kingston.
If successful in progressing from the technical interviews there is a meet and greet session on Monday 9th March 2020 followed by final panel interviews on Wednesday 18th March 2020.
Please note there is a firm timetable in place for this recruitment therefore please consider these dates when making your application.
Location
© Surrey County Council. © Ordnance Survey. Crown Copyright and Database Rights 2017. All rights reserved.
About the organisation
Our Values
Our values are what support our vision, shape the culture and are crucial in delivering our corporate strategy.