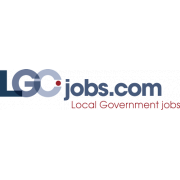 Director of English
We're looking for a candidate to fill this position in an exciting company.
Teach English Language and Literature across the full age and ability range of students
Lead and develop teams within the subject area and across the school
Lead on the development of the English curriculum and schemes of learning so that they offer engagement, stretch, support and challenge to all learners
Identify outstanding teaching and learning and hold your teams to that standard
Accurately assess the progress and achievement of students, groups and cohorts and provide appropriate provision to ensure progress of all is maximised
Uphold our inclusive ethos and provide opportunities for all learners to progress well
Lead on cross-school priorities and initiatives at a senior level and collaborate across the wider Trust
It is a very exciting time to join Stocksbridge High School, over the last two years we have made great strides forward in shaping our aspiration, curriculum and learning. This is demonstrated in significant improvements in all performance measures, most noticeable progress which is now aligned with national expectations. We, however, want to push further on this journey and ensure that by working closely with our family of schools and community we make the significant difference to which are students are entitled. In return you will join a school and multi-academy trust prepared to develop and support all of our employees. We are a friendly and collegiate learning community with high expectations of ourselves and our learners.