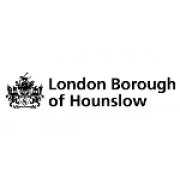 Deputy Team Manager x 2 - Hospital and Discharge Team
Deputy Team Manager x 2 - Hospital and Discharge Team
London
Salary: £39,774 - £45,585 per annum
Job reference: R
Permanent 36 hours per week. Enhancement for working weekends, 2 spinal points
Would you like to be a part of The London Borough of Hounslow, whose diverse workforce are committed to making a positive difference for our residents and visitors by ensuring the quality of our services are maintained to a high standard?
The Council is embarking upon a major programme of change to modernise the way we work and reduce our carbon footprint. In April 2019 we moved to Hounslow House, a new landmark building located in Hounslow town centre, our new technology will enable staff to work remotely and flexibly to improve the service we provide to residents and to help our staff achieve a better work/life balance.
About the Team
You will be based at the West Middlesex Hospital overseeing the facilitation of safe and timely discharges for residents to their home.
You will support Social Work staff to work closely with health colleagues in a fast-paced environment, ensuring that any support provided at home maximises the resident's independence and prevents the likely-hood of a readmission to hospital.
You will take the lead on s. 42 Safeguarding Enquiries in the role of the Safeguarding Adults Manager, ensuring the safety of our residents whilst balancing risk and making safeguarding personal.
There is a focus on preventative services in Hounslow, and we aim to build resilience in our communities with an aim to develop a stronger community for all our residents.
You will be expected to work some weekends on a rotational basis and your pay will reflect this out of hours working pattern.
You will be supported by a strong management team.
Key Responsibilities
You will have a crucial role in delivering excellent outcomes for our residents and keeping them safe.
You will have close management over Safeguarding Enquiries and act as the Safeguarding Adults Manager in s. 42 safeguarding enquiries.
You must have a good understanding of preventative work, enabling staff to employ a strength-based approach to their work and intervention with residents.
You will supervise staff, ensuring high performance standards in the team and encourage staff development.
You will demonstrate a collaborative leadership style and work with others to encourage self-development and resilience to social work intervention.
Your Skills
We are looking for managers with a passion for the social model of disability
Have excellent written and verbal skills
Be able to meet deadlines
Be able to manage and develop staff.
Essential for The Role
You are expected to have experience or knowledge of working in a care setting and can communicate effectively in writing and orally.
Social Work Qualification and substantial experience in the social work field.
This post is considered by the authority to be a customer-facing position; as such it falls within scope of the Code of Practice on English language requirement for public sector workers. The council therefore has a statutory duty under Part 7 of the Immigration Act 2016 to ensure that post holders have a command of spoken English sufficient for the effective performance of the job requirements. The appropriate standards are set out in the employee specification.
If you would like an informal conversation regarding the position, please contact by an email or .
To find out more click on the apply button.
Interviews will be held during week commencing: 24th February 2020
Application closing date: 16th February 2020