Similar jobs like this one
7 Dec 2022,
Hertfordshire County Council
Executive
7 Dec 2022,
Watford Borough Council
Executive
1 Dec 2022,
Three Rivers District Council
Executive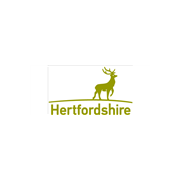 Deputy Team Manager
Job Duties:
Are you looking for an exciting new challenge? Do you want to join a thriving, enthusiastic and creative team? Come and join us!
An exciting opportunity has arisen for the role of Deputy Team Manager in our East and North Herts Adult Disability Service. The role will...