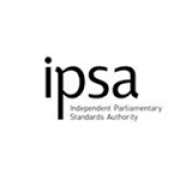 Deputy Manager, Validation
The Independent Parliamentary Standards Authority (IPSA) is the independent body created by Parliament in 2009 to regulate and administer MPs' pay, pensions, business costs and expenses. We ensure transparency and fairness in the way MPs are remunerated and reimbursed for their business costs and expenses, processing around 15,000 claims for costs and expenses each month and publishing the details of these every two months.
The Purpose of the role is to assist in managing the Publication and Validation team in the efficient delivery of the regular publication of MPs' business costs and expenses and the annual publication of aggregate information.
The role will also be responsible for managing the post-payment validation process in accordance with the agreed programme, to effectively support the regulation of MPs' business costs and expenses.
This is a part time, fixed term role until 10 th July 2020 with the possibility of an extension until 31 st March 2021.
Key areas of responsibility include:
Assisting in the management of the validation team and ensuring that the quality and timeliness of the checks carried out.
Overseeing the day to day operation of the validation processes.
Assisting in the management of the validation framework and ensuring any issues identified are mitigated.
What we are looking for:
We are looking for someone who is a quick learner with experience of managing robust processes and implementing change. The ideal candidate will have will have experience working with large datasets and will also have an eye for detail and accuracy.
Benefits
Generous holiday entitlement
Season ticket loan
Access to learning and development
A culture encouraging inclusion and diversity
You will be based in central London opposite Covent Garden
Civil Service Pension
We are a high-performing organisation that values diversity and we promote our values of professionalism, respect, integrity, collaboration & improvement through all the work we do
If you are interested in applying for this role, please send your Covering letter and CV to telling us why you want to be considered for the job and setting out how you meet the requirements.
Closing Date: Tuesday 21st January 2020
We reserve the right to close the advert early depending on the volume of responses. Happy to talk flexible working. By applying you confirm you have the right to work in the UK.