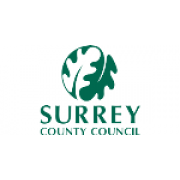 Deputy Manager
Exact working hours: Up to 32.5 hours pw term time only; morning sessions are 8.45-12.15, afternoon sessions are 12.15-3.15pm; Actual weekly sessions for negotiation to fit in with existing team.
Any further details: We are seeking an experienced Key Person/Supervisor with a relevant qualification at level 3 or higher to Supervise some sessions, manage some aspects of the setting and deputise for the Manager when necessary.
Pay review due in September 2020.
For more information about our setting, visit us at:
Job Advert
Please note that this vacancy is not part of Surrey County Council, we are advertising this on behalf of a partnership organisation.
Job Details
The successful applicant will join the existing team, working some regular morning and afternoon sessions each week, some as Supervisor, and as the Key Person for some children who attend those sessions. Other sessions will be worked in the office to manage certain aspects of the setting and to assist the Manager. In the Manager's absence, the Deputy Manager will manage the setting.
Additional Information
Mrs Sharon Millington; phone:
Details and Application Form available on request from Mrs S Millington by email or by phone: .
Company Information
Attendance at relevant training courses as authorised by the Manager is encouraged and funded.
Redhill Baptist Church Pre-School is fully committed to protecting children. All posts are subject to Safer Recruitment and an enhanced DBS check.