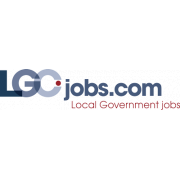 Deputy Chief Finance Officer
Following the appointment of the Deputy Chief Finance Officer as the new Chief Finance Officer we are looking to recruit a new Deputy Chief Finance Officer. Like all public organisations, Rochdale continues to face increasing financial pressures whilst also meeting challenging targets and future legislative requirements. We are now starting to see the results of years of hard work, planning and significant investment in the borough and have robust plans in place to meet these continued challenges. You will play an important part in ensuring these continued challenges are met.
This is your opportunity to join an exciting and innovative Finance team in the role of Deputy Chief Finance Officer. The role reports directly to the Chief Finance Officer and will be responsible for the delivery of all operational finance functions. The postholder will work directly with partner organisations such as Heywood, Middleton and Rochdale Clinical Commissioning Group and represent Rochdale on working groups at a Greater Manchester level.
With a relevant professional CCAB Accountancy qualification, you will bring a wealth of technical expertise to strengthen the Council's overall financial control framework. You will be an experienced leader with significant experience of Local Government Finance and have a solid track record of implementing effective internal control arrangements, driving financial systems reviews and delivering a client focused service.
As a strong people manager, you will be responsible for motivating, inspiring and coaching teams across Corporate, Commercial and Finance Support Services. The ideal candidate will be a strong problem solver, with the ability to exercise sound judgement.
If you're interested in this role do not hesitate contacting Julie Murphy, Chief Finance Officer, on for an informal chat.
To apply, please click on the following link :-