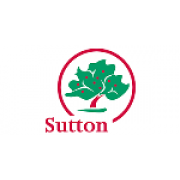 Delivery Manager
About the Role
As a Delivery Manager, you will be leading on our most complex and interdependent projects. The type of work is a combination of creating or improving digital services, supporting process change, and replacing legacy systems.
As the delivery manager, you'll be responsible for ensuring your team has the right skills and funding to succeed. You ll also keep the team focused on outcomes for users, manage the team's capacity, and help prioritise work accordingly.
The business areas we're focusing on this year include Housing, Social Care, and Customer Service. In each of these service areas the digital team is partnering with the business area to help them improve outcomes for users. Upcoming projects that require delivery management are the Royal Borough of Kingston (RBK) Housing Transformation Programme, Contact Centre, London Borough of Sutton (LBS) Peoples Transformation Programme, to name a few.
We're introducing user-centred design practices to inform what we should do, and we're using agile practices to deliver improvements regularly.
This role reports directly to the Portfolio Manager.
About Us
The Royal Borough of Kingston and the London Borough of Sutton employ nearly 500 staff across its shared services in HR, Finance, Customer Service, Neighbourhoods, Environment and ICT. This is a highly rewarding way of working that will help you develop new skills as you manage relationships and provide a consistent service across multiple partners.
Our mantra here in Digital is people first, technology second. When building good services, we start with user needs.
We're building our multidisciplinary, user-centred teams at the moment. You'll be joining at the perfect time to help us form our teams and shape our ways of working.
About You
We'll need you to role model the best of agile delivery and act as an ambassador for the benefits of agile with stakeholders. So for now we're looking for candidates with a proven track record of working in a delivery role as part of an agile team. In time, we may ask you to hire and support the training of staff starting their career in delivery management.
To be successful in this role, you will need to have the following skills and experience.
Essential Skills:
Be able to monitor cost and budget; you know how and when to escalate issues.
Have excellent communication and listening skills.
Have the ability to see the needs of the team.
Be able to identify obstacles, challenge, adapt and implement organisation processes.
Be able to prioritise workload and work to deadlines.
Be able to influence and motivate your team by creating the right environment for a team to work in and can empower them to deliver.
You will have the ability to use a variety of agile and lean tools and techniques.
Essential Experience:
Will have worked in an agile team, ideally in a role similar to: delivery manager, scrum master, agile coach.
Will have facilitated, coached and have been a servant leader.
Have analysed team process and performance.
Have continuous improvement, establishing and using feedback loops.
Have set KPIs/OKRs and measured outcomes.
For more in depth information about the role, please refer to the job description.