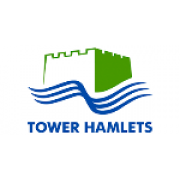 Data Protection Officer
Salary/Grade: LP07 - £51,162 - £54,174 per annum, inclusive of LW
Our vibrant and diverse borough combines some of the best cultural and visitor destinations in the UK. They include the Tower of London, Canary Wharf and Brick Lane, major festivals and events including All Points East and the London Marathon, Victoria Park, voted the best park in London, and one the country's most diverse and culturally rich populations.
It is an exciting time in the field of Data Protection and a great opportunity to join the Council and help shape its future. We are looking to fill these opportunities with experienced and highly motivated professionals who will complement the skills of the existing team.
Key Responsibilities
To fulfil the statutory role of the Data Protection Officer you will provide independent, expert advice to officers and the Council's Board on the General Data Protection Regulation, UK Data Protection legislation and wider privacy legislative requirements.
You will demonstrate skills necessary to promote and secure Council-wide agreement to a wide range of measures and audit/ monitor compliance with privacy and data protection legislation.
The role extends to safeguarding the Council's engagement with partners, contractors and other third parties.
Managing an enthusiastic small team focused of delivering advice to directorates you will be responsible for overseeing compliance and developing and embedding Information Governance practice across business areas.
Closing date: Monday 20 January 2020
Interviews & Tests will be held on: Wednesday 29 January 2020