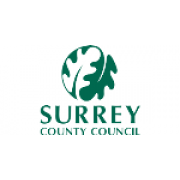 Critical Facilities Principal Officer
About the role
Based at our Data Centre near Redhill but will require travel to other sites.
The Critical Facilities Principal Officer role is responsible for the support of all Critical Facilities environments. The workload is diverse, some unpredictable and non-routine, which requires creative application of a wide range of skills. It is essential to maintain good, professional working relationships with stakeholders.
The position is primarily office-based at our Data Centre near Redhill but will require travel to other sites.
Candidates will be expected to take a technical role in the design and implementation and provide advice and consultancy at a tactical level for all Critical Facilities environments, including maintenance, asset management, capacity planning, safety, physical security and compliance with industry standards and best practices.
Job details
This role has responsibility for the following;
Administration of the data centres and ensuring that good practices are implemented
Document the data centre configuration and ensure it is always up to date
Maintain the processes and procedures to ensure compliance with good practices and industry standards
Planning and scheduling of all maintenance and installation work
Collaborate at a technical level in the design and implementation of all critical facilities infrastructure
Document risks using established change management processes
Diagnosis and resolution of problems, ensuring agreed levels of service are achieved
Conduct investigations on system performance
Identify opportunities for improvement and development of third-party services
Work with third party services providers to develop more effective and efficient ways of working
Manage the response to enquiries by customers, specialists and others, prioritising as necessary
Management of the team operational rota to ensure adequate staffing of the data centres
To deputise for the Critical Environments Team Lead during their absence.
Additional information
Contact details
For an informal discussion, contact Paul Clarke by e-mail by an email.
We look forward to receiving your application.
Additional information
The job advert closes at 23:59 on 14th February 2020.
Interviews will take place between 17th February 2020 and 28th February 2020.
From flexible working to job sharing (where possible) we are committed to providing a healthy work life balance. A laptop and mobile will be supplied if applicable to your role.
You will benefit from 24 days annual leave, rising to 28 days after 2 years' service, a generous local government salary related pension, as well as the option to join our car lease scheme. For more information about the wide variety of benefits you can take advantage of please visit My Benefits for Surrey County Council staff.
Surrey County Council is committed to safeguarding and promoting the welfare of children, young people and vulnerable adults and expects all staff and volunteers to share this commitment.
We want to be an inclusive and diverse employer of first choice reflecting the community we serve and particularly welcome applications from all under represented groups.