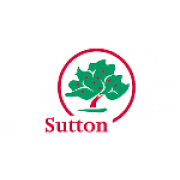 Corporate Head of Organisational Development (OD)
Corporate Head of Organisational Development (OD)
Grade M - £60,879 - £66,732 per annum
Permanent contract
Full-time post but part-time and job share arrangements will be considered
Location - Post holder will be required to work across Kingston and Sutton Councils
About us
This is an exciting opportunity to join a progressive People and Organisational Development (OD) Shared Service that focuses on our customers' needs across Kingston Council, Sutton Council and our traded services. We are building a strategically focused OD service, that is responsive to our internal customer needs and enables them to provide the services needed for the communities we work with. This a great place to be a HR and OD Professional.
We've recently undergone a significant restructure across the service which has resulted in the creation of a number of exciting new roles at various levels and the opportunity to define, shape and deliver our new strategic OD focused model. If you're passionate about providing excellent customer, People and OD services and thrive in a challenging yet highly rewarding environment, then we want to hear from you.
About the role
Reporting into our Assistant Directors for People and OD (one for Sutton and one for Kingston) you'll act as a strategic lead interface between the People and OD function and the 'business', embedding transformation projects and influencing business strategy in line with the Corporate Plans, Service Delivery Plans and our Values and Behaviours frameworks.
This is a critical senior role, you'll lead on providing strategic business-focused OD solutions and influence, challenge, support and guide our Directors, senior managers and Elected Members across the Councils' on the full range of OD strategies and interventions to ensure an integrated and corporate approach to OD strategy, organisational development, workforce planning, change and culture management, employee engagement and people performance to support the delivery of critical business transformation programmes.
Specifically you will lead the OD side of our new service, which holds responsibility for the following teams comprising of approximately 40 staff:
Resourcing, Talent, Benefit and Reward
Employee Experience and Engagement, Learning Development and Wellbeing
Digital and Data
OD Business Partnering (true business partner roles leading on strategic OD issues)
About you
We're looking for someone who has substantial experience of managing a large and complex shared services environment and exceptional leadership skills, modelling a strong performance culture and constructively building achievement, confidence and skills in others.
You'll also be able to demonstrate successful experience in managing a significant OD enabling service strategic business-focused OD solutions, with a focus on increasing efficiency and improving customer service and a sound knowledge and understanding of the National and Corporate political structures and local political environment.
In addition you'll have significant experience of effective resource and team management, including the development of individual team members as well as a strong commitment to your own personal and professional development to meet the changing demands of the role.
A full overview of the skills, abilities and experience we're looking for is outlined in the job profile.
Our offer
You'll have access to a wide range of staff benefits, some of which include:
29 days annual leave plus 8 statutory bank holidays
Support to progress your career with relevant development opportunities and the chance to play a part in key projects
Three volunteering days a year
Local government pension scheme
Interest free season loan ticket for travel, car parking scheme, cycle to work scheme and zip car scheme
Discounts on a range of local shops, restaurants, gyms and leisure centres - full details here
Agile working arrangements
Modern and dynamic working environment and technology - all staff are issued with a Google Chrome Device to enable collaborative, streamlined and networked working.
Apply
To apply please visit our website via the button below by uploading your current CV and a supporting statement outlining what skills, experience and abilities you can bring which makes you an ideal candidate for this role. Please ensure you refer to the job profile when completing your supporting statement:
Job Profile - please click here to view/download
For an informal and confidential conversation about this role, please contact Alison Hackett (Assistant Director, People and OD) - to arrange a suitable time for a conversation - no agencies please.
Closing date for applications - Sunday 1st March 2020
Interview date(s) - To be confirmed