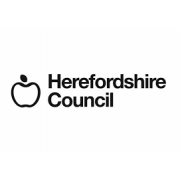 Consultant Public Health
Positions: x2
Hours:
1x 37 hours Fixed Term for two years
1x 25.9 hours Permanent
Salary:
Full Time Post: £77,079 - £81,296 Per Annum
Part Time Post: £53,967 - £56,907 Pro Rata      
Part Time Salary Calculation:- (£77,097 x 25.9 / 37) = £53,967 – (£81,296 x 25.9 / 37) = £56,907
Location: Plough Lane, Hereford
Contract: 1x fixed term and 1x permanent
Closing: Closing date for applications to be submitted 18 May 2021
Proposed date for shortlisting: 19 May
Proposed dates for interviews:
25 May 1:00 p.m – 5:00p.m
28 May 1:00pm – 5:00pm
Herefordshire Council is looking to recruit two Consultants in Public Health to join our small core public health team. Each post offers an exciting opportunity for an enthusiastic and driven Consultant in Public Health who enjoys working closely with partners across the Council, health and social care system, communities and wider to improve the health and wellbeing of our population.  The posts offer a great opportunity to work on public health in its widest remit, tackling health inequalities and health improvement, as well as contributing to the COVID-19 outbreak response. You will have the opportunity to shape your role as the remit of each posts will be determined in discussion with, and based on strengths and interests of post holders as well as the needs of the service.
If you wish to find out more about these posts please email: Rebecca.Howell-Jones@herefordshire.gov.uk Acting Director of Public Health.
Please note that applicants are to put on their supporting statement if they are applying for one or both posts.
We welcome applicants whatever their personal characteristics or social identity. All requests for flexible working arrangements and reasonable adjustments will be considered.
The following candidates will be interviewed if they meet the essential criteria for the post they are applying for:
•             Those who indicate that they have a disability. This is part of our commitment to the "Disability Confident" scheme;
•             Those who indicate in their supporting statement that they are an Armed Forces Veteran or Reservist. This is part of our pledge to support the Armed Forces Covenant; and
•             Those who indicate in their supporting statement that they are a Herefordshire care leaver. This is part of our commitment to supporting          young people leaving our care.        
Benefits with Herefordshire Council
Holidays: 25 days per year plus 2 days unpaid at Christmas (pro rata for part time)
Pension: LGS pension scheme
Pick your perks – our benefits include access to a range of retail, leisure, holiday and health benefits. This includes savings, cash back and discounts.
We also offer an employee assistance programme that means you will have access to confidential support and advice if you ever need it.
Please refer to the Job Description and Person Specification for more details of this role.
To apply, please submit your CV along with a supporting statement, referring to the job description and person specification, detailing how you meet the specific requirements of the role.
Please note that only shortlisted candidates will be contacted. If you would like to obtain details regarding feedback on your application please contact Hoople Resourcing at: enquiries@hoopleresourcing.co.uk