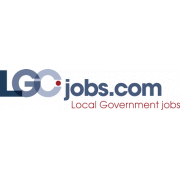 Companies Governance Compliance Officer x 1 - permanent (Part time considered)
Companies Governance Compliance Officer x 1 - permanent (Part time considered)
Nottingham City Council
£34,373 progressing to £36,370 after a successful 6 month probationary period
Welcome to Nottingham
Nottingham is a vibrant and diverse place to live, and as a Council we're committed to helping our communities grow and thrive, and dedicated to making our services the best they can be. From our ambition to be the UK's first Carbon Neutral City by 2028 to our celebrated transport system, and from the work to redesign our city centre into an open and welcoming space to our award winning parks, leisure and cultural facilities, we're a city with a lot to offer.
As an employer, we want to give you the opportunity to be part of our journey. We're building a solid future, ensuring our citizens, businesses, investors and visitors can enjoy a flourishing city. We won't stand still and are looking for new people to join our organisation, deliver our services and create the ideas that will make Nottingham a world-class city for everyone.
Who we are looking for
Reporting directly to the Head of the Shareholder Unit, when you join us in this role you'll monitor and ensure that the Council's Companies group meets the internal council, regulatory and statutory requirements, ensure responsibilities are clear and that planned and ad-hoc activities are timetabled and adhered to.
Providing advice and support to the Council's management team and executive on business decisions and strategic options, you'll help to embed a risk and compliance aware culture, and ensure that all areas of the business are compliant with legislation and internal expectations.
Your other responsibilities will include assisting with the engagement of specialist advisors, developing an over-view of group risk while ensuring that all parties understand their responsibilities and take ownership of mitigations, and developing and managing third party delivery of an annual internal audit programme. You'll also provide reporting to management and formal boards on a routine basis, and ensure our staff comply with the relevant legislation through annual training modules.
You need to have the ability to forge relationships with a range of stakeholders.
What we can give you
We're one of our region's leading employers, and provide our workforce with a generous annual leave package, starting at 25 days plus bank holidays, and the opportunity to purchase more. We promote flexible, hybrid ways of working, and will double your monthly pension contributions via the Local Government Pension Scheme. We place high value in investing in our people, and have a wide range of support, training and development programmes in place.
If you can match our ambition for Nottingham to be a world-class city for everyone, we want to hear from you. We aim to have a workforce that reflects our city's diversity, and
particularly want to hear from candidates from BAME communities, as well as individuals that identify with having a disability.
For a confidential discussion about this role, please contact
Closing date Monday 18 th July at 11.00am