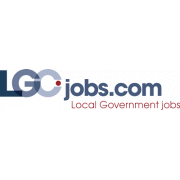 Community Safety Support Officer
Community Safety Support Officer - Part Time 18.5 hours per week.

Rutland prides itself on working in partnership with an array of organisations and communities to ensure that our county remains a safe place to live, work and enjoy. Are you enthusiastic about improving the lives of Rutland residents? Do you have the skills and ability to bring people together to collectively make a real difference in our communities? If so, why not join the Rutland Community Safety Team as a Community Safety Support Officer.
The role……..
To tackle community safety issues as they emerge
To case manage anti-social behaviour cases plus work towards the delivery of the strategic priorities of the Safer Rutland Partnership
Collaborative work with the victims and perpetrators of anti-social behaviour, plus statutory partners and other associated stakeholders
Who you are…
Able to react quickly, effectively evaluate situations and the wider support needs
Proactive in problem solving and making referrals to partner agencies
Have excellent interpersonal skills, be an effective communicator
Competent in using Microsoft Office applications and internet-based applications
Organised and able to manage your time efficiently
Experience of working in a community safety or customer focused environment or working with partnerships and community groups
If you are successful, you will receive full training and be supported through an induction process. Working hours will typically 18.5 hours per week, but some flexibility is required for occasional out of hours and weekend working.
The successful applicant for this post will be subject to an enhanced check by the Disclosure and Barring Service (DBS) and a police check Non-Police Personnel Vetting procedure (NPPV Level 2). The costs of these checks are paid by us.
What we offer in return… Work that makes a difference to people's lives within this beautiful county, in addition to structured salary reviews, local government pension scheme, discounted access to 'Active Rutland' keep fit activities and Flexi-Time to name just a few!
We act as 'One Council' in all we do, with each of us working together in the most effective way to meet the needs of our customers every day - if you share this ethos then we very much want to hear from you.
Please follow the links to apply online ...... click apply for full job details