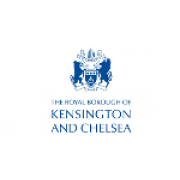 Community and Third Sector Support Officer
Community and Third Sector Support Officer
RB Kensington and Chelsea
Ref. RBKC14996
£25,833 - £29,796 per annum
Permanent, Full Time
London
About Us:
The Council's Community Engagement Team is at the heart of rebuilding trust, legitimacy and putting our communities first. Creating, rebuilding and sustaining good working relationships with a range of local stakeholders including the voluntary sector is one of the ways in which the Team helps the Council achieve its aims. The Team is responsible for community development and leadership in the community, supporting ward Councillors to engage local people, consultation with residents and customers as well as supporting our colleagues and partners with embedding best practice in community engagement. Kensington and Chelsea is a diverse London borough and we are home to a rich tapestry of communities, businesses and cultural institutions. Our Team's role is to help bring our stakeholders closer to the services and responsibilities of the Council and facilitate worthwhile engagement opportunities that are fair, accessible and transparent.
The Role:
Working alongside our project officers within the Community Engagement Team you will be supporting and, in some instances, co-ordinating project work which underpins the delivery of the entire team. Efficient at time management and an effective communicator you will be at the forefront of some of our key areas of work. You will engage with different departments of the Council as well as external stakeholders such as our partners in the voluntary and public sector.
The Community Engagement Team works to help develop our communities, support the voluntary sector through grants and partnership working, and helps ward Councillors engage with local people. The Team maintains working relationships with a range of local groups and communities and helps Council departments engage with these to serve our residents and customers. You will be part of a dynamic and responsive team that is proactive and driving forwards to demonstrate impact.
About You:
You will be customer-focussed and professional in your outlook with a proven track record of working with a range of different stakeholders, including co-ordinating public events and meetings. Highly proficient at administrative tasks you will bring with you strong experience of working with MS packages such as Excel and PowerPoint as well as efficient diary management.
You will also bring experience of maintaining customer databases and working with financial information. Using your proficiency in organising meetings and events you will support a range of meetings at which you will take minutes, circulate papers and ensure that a forward plan is maintained.
Role Requirements:
To provide project support to the Corporate Services Grants Programme and co-ordinate the Corporate Services Small Grants Scheme, Discretionary Rate Relief;
To provide event management, communication and project support to the Community Engagement Team as directed by the line manager;
To manage the Council's online listing of Residents Associations (RAs) and carry out the annual refresh of the database including regular communication with RAs (e.g. through newsletters, events and other means); and
To support other activities which contribute to the continued development of the Council's corporate approach towards working with our communities.
Contact details for an informal discussion: Monsur Khan, Community Engagement Manager, on or via email:
To discover more and apply, please visit our website.
Closing date: 8 December 2019.
Interview date: 17 December 2019.