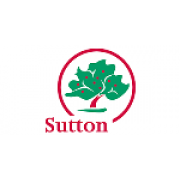 Communications and Engagement Officer
Salary: Grade 7 £29,766 - £35,724 per annum (£37,842 unconsolidated maximum achievable through performance related progression)
Contract status: Fixed-term for 12 months
Hours: Full-time, 36 hours
Location: Sutton Civic Offices
2020 has brought huge challenges but has not dented our ambition for the people and the borough of Sutton. Now is an exciting time to be joining us and offers a great opportunity to apply your skills and talent in a place that welcomes energy, initiative and the desire to make a difference.
We're working to ensure that, despite the challenges created by the COVID-19 pandemic, Sutton continues to be a great place to live, work and raise a family. We're helping local communities get back on their feet, supporting our businesses, vulnerable residents and all those who have been impacted by the pandemic in Sutton.
We have big plans to develop and improve our local economy: from the globally-recognisable London Cancer Hub to our exciting plans for Sutton town centre.
We are now looking for new communications and engagement colleagues to join us to help tell Sutton's story to residents, those thinking of moving to the borough and new audiences.
We are already a ground-breaking council, recognised for innovative thinking and public service reform through The Sutton Plan. We are committed to continuing to provide consistently excellent public services, despite a decade of austerity.
Our team is responsible for Sutton Council's:
Consultation, engagement and participation activities
Internal communications
Leadership office
Marketing and design
Press & media relations
Social media
Public affairs
As well as supporting Sutton Council we also manage the communications activity of Sutton Housing Partnership (the Council's social housing arms length management organisation) and Cognus (the Council's education services provider).
Our team structure includes apprentices, officers, managers, a deputy and head of service, all sharing responsibility for our team efforts.
Our new ways of working consider with whom we are trying to communicate and engage, to inform when, where and how we do so.
We are worrying less about the labels of 'external', 'internal', 'press' and 'social' and more about what we are doing to try and help improve the lives of residents. We want to hear from individuals with a passion for public service, the ability to tell a thought-provoking story and the adaptability to manage conflicting deadlines in an often-pressured, yet rewarding environment.
If you're interested in starting your career in local government communications or proving your worth based on your experience and expertise please get in touch.
Before applying please refer to the Role Profile and ensure you meet the essential criteria. You will then need to complete the online application, adding a supporting statement addressing how you meet the criteria outlined the role profile.
Closing Date: 16th August 2020
Interview Dates: 26th -27th August 2020
The London Borough of Sutton is Disability Confident Committed. We guarantee to interview all disabled applicants who meet the minimum criteria for the advertised role and ensure that our recruitment and selection process is inclusive and accessible.
We particularly welcome applications from black and minority ethnic candidates as they are under represented within the London Borough of Sutton.