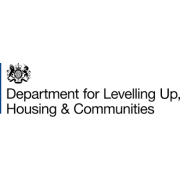 Inspectors and Commissioners
Salary: up to £1,200 per day
Location: National
Could you help turn a council around?
The Department for Levelling Up, Housing and Communities supports communities across the UK to thrive, making them great places to live and work and local authorities play a pivotal part. 
The vast majority of local authorities are well-run and deliver value for money for their residents. However, we know that some need greater support to ensure they are delivering for their communities to the standards they expect.  
We are looking to recruit experienced and innovative leaders to be part of our intervention and inspection teams with the expertise to independently challenge and uphold standards, provide assurance and get the principles of governance, financial management and service delivery right to drive improvement.
The Department welcomes candidates from a wide range of backgrounds and professions who can bring different experiences and perspectives to the roles. 
If you are interested in being part of or leading one of our inspection or intervention teams over the next year; and have the experience we need in public service delivery, local government sector, governance, financial management, commercial risk or leadership, then please click Apply to visit our dedicated recruitment microsite. For a confidential discussion speak to Tim Hills at GatenbySanderson on 07393 011130.
Closing date Friday 16 December 2022
Final Panel: Friday 24 February 2023