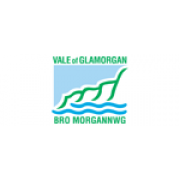 Commercial and Consultancy Manager / Rheolwr Masnachol ac Ymgynghori
Would you like to join the top performing Council in Wales? The Vale of Glamorgan Council has been the top performing Council in Wales for the last five years and now is a fantastic time to join a transforming organisation.
We are recruiting for the exciting key post of Commercial and Consultancy Manager within our multi-disciplinary Property Section. You will lead a team of skilled professionals and make a significant contribution to delivering the Council's priorities and help us achieve our vision of 'Strong Communities with a bright future'.
Do you have a burning ambition to make a difference and lead a team of skilled building consultancy professionals? Do you have a proven background in the building consultancy/cost control sector at a practical, technical, and strategic level? Then we have the role for you.
We are looking for a Commercial and Consultancy Manager to effectively lead the Commercial Management, Project Management, Consultancy and Quantity Surveying Groups within the Property Team to provide a comprehensive quality and cost-effective service.
If you are a natural relationship builder, flexible enough to adapt your style when needed, focused on delivering timebound results whilst still being positive and empathetic then this role is for you.
A hoffech chi ymuno â'r Cyngor sy'n perfformio orau yng Nghymru? Cyngor Bro Morgannwg yw'r Cyngor sy'n perfformio orau yng Nghymru yn y pum mlynedd diwethaf ac mae nawr yn amser gwych i ymuno â sefydliad sy'n trawsffurfio.
Rydym yn recriwtio am y swydd allweddol gyffrous sef Rheolwr Masnachol ac Ymgynghori o fewn ein Hadran Eiddo amlddisgyblaeth. Byddwch yn arwain tîm o bobl broffesiynol medrus ac yn gwneud cyfraniad sylweddol i gyflawni blaenoriaethau'r Cyngor a'n helpu i wireddu ein gweledigaeth sef 'Cymunedau Cryf gyda dyfodol disglair'
Ydych chi ar dân yn eich uchelgais i wneud gwahaniaeth ac arwain tîm o bobl broffesiynol yn maes ymgynghoriaeth adeiladu? A oes gennych gefndir wedi'i brofi yn y sector ymgynghoriaeth adeiladu/rheoli costau ar lefel ymarferol, technegol a strategol? Os felly, mae gennym y rôl i chi.
Rydym yn chwilio am Reolwr Masnachol ac Ymgynghori i arwain yn effeithiol y Grwpiau Rheoli Masnachol, Rheoli, Ymgynghori a Mesur Meintiau gyda'r Tîm Eiddo i ddarparu gwasanaeth cynhwysfawr o ansawdd sy'n gost-effeithiol.
Os ydych yn adeiladu perthnasoedd yn naturiol, yn ddigon hyblyg i addasu eich arddull yn ôl y gofyn, yn canolbwyntio ar gyflawni canlyniadau sy'n dibynnu ar amser wrth barhau'n gadarnhaol ac yn empathetig mae'r rôl hon i chi.