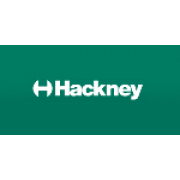 Clerk of Works Officer (Lift)
The London Borough of Hackney delivers a significant volume of electrical and lift works throughout the borough and seeks a suitably qualified Clerk of Works that will undertake quality control activity for Hackney's 600 lifts across its housing estates. The role will be required to inspect lifts in relation to modernisation of its lift stock, lift repairs and servicing for hydraulic, traction, and MRL lifts as well as ensuring that certification is accurate.
It is essential that you have experience working in the lift industry and have the technical knowledge and understanding to identify, analyse and determine high quality work, and where regulations are not being adhered to will be able to provide suitable recommendations to solving lift problems. This would include writing reports on stock condition and in conjunction with maintenance and insurance surveyor's reports.
You will be working directly with the Contractors and on occasion may need to engage with our residents and will therefore require good interpersonal skills and a range of competencies that will allow you to engage with and get best practice from the lift contractor. Setting and achieving high standards will be paramount.
Knowledge CMS Anywhere, is desirable but not essential as training can be provided.
The ability to converse at ease with customers and provide advice in accurate spoken English is essential for the post.
Hackney is one of the UK's highest performing local authorities, serving one of London's best places to live and work. We have achieved a huge amount: our services, our schools, our public spaces are all amongst the very best. We have changed the reputation, not just of the Council, but of Hackney itself. Bringing jobs and investment into the borough, securing the legacy from the 2012 Games, and making this a place of which we can all be proud.
If you want to work in a place where you can represent our values so we achieve the best for our residents, please click on the apply button below.
It is essential that you attach a supporting statement (no more than 500 words), addressing how your skills, knowledge and experience would enable you to meet all aspects of the post, as indicated in the job description and person specification.
Closing Date: 09 August 2020
Interview Date(s): W/c 16th August 2020
We are also working towards our vision, which is to be a place for everyone; where residents and staff can be proud; a place that celebrates diversity and where everyone can feel valued, included and involved. In order to achieve this, we look for people who are: Proud; Ambitious; Pioneering; Open; Proactive; Inclusive.
Hackney Council works to eradicate discrimination on the basis of race, religion, gender, gender identity, sexual orientation, disability, pregnancy and maternity, age and marital status. We also recognise that people can be disadvantaged by their social and economic circumstances, so we will also work to eliminate discrimination and disadvantage caused by social class. We also welcome those interested in flexible working. We particularly welcome applications from disabled people, as this group is currently under represented in our workforce.