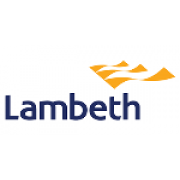 Children Social Care - Service Manager - IRH and Edge of Care (Permane
Service Manager - IRH and Edge of Care (Permanent)
PO9: £61,515 pa rising in annual increments to £65,712 pa incl LW
Lambeth is looking for a Service Manager for our Integrated Referral Hub to help us achieve our vision of making it one of the best places in the world for children and young people to grow up. In this role, you will play a key leadership role in the delivery of high-quality social care practice to ensure that these outcomes are realised.
In Lambeth, we have adopted a systemic approach - our "Children at the Heart of Practice" framework. This means that when we work with families, we are committed to starting from a position of strength empowering them to build on what is working well to make the necessary change to improve their quality of life.
As the Service Manager for the Integrated Referral Hub service you will oversee teams of social workers and initial contact workers who respond to new referrals from professionals and members of the public. They will signpost people to other agencies or complete an assessment of need and allocate the family to a longer-term support team. You will also be responsible for the Emergency Duty Team which responds to enquiries from the public and other professionals after normal office hours: evenings, nights, weekends and bank holidays. Work is with both adults and children experiencing a variety of difficulties including mental health assessments, child protection, housing, admissions to and discharge from hospital. You will also be responsible for the design and development of the Edge of Care/Reunification service, a non-case holding team that provides supplementary, intensive support to children and families alongside the allocated SW to reduce risk factors associated with child entry into care.
You will be an expert in supporting social workers to be the agents of change and to empower and enable them to spend their time doing good quality, meaningful social work, coproduced and tailored around the needs and issues of each family they work with. You will need exceptional interpersonal skills, strong data analysis skills to be able to identify issues and address them within your service and be able to successfully develop working relationships with partners to achieve effective and excellent multi-agency working.
In order to apply, please submit your CV and an expression of interest
The expression of interest should cover:
How you meet the essential criteria (ticked in the JD person specification)
What you think are the key aspects of the role?
What are and the skills and experience you would bring to the role?
What does excellent social work look like?
Apply today and be a part of our exciting improvement journey.
Click here to download the job description
The closing date for receiving applications is Sunday 19th January 2020 at midnight.
Lambeth aims for quality services and equal opportunities for all and is committed to safer recruitment.