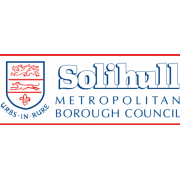 Childcare Solicitor
Childcare Solicitor
£37,890 - £45,857 per annum (Incremental progression is subject to performance). 
37 hours per week - part-time / remote and agile working applications considered.
Are you an enthusiastic and committed childcare solicitor looking for a new challenge? If so we would love to hear from you!
We are expanding our team to meet increased demand and seeking to recruit experienced childcare solicitors. You will join our successful and well respected legal team in a role which is dynamic and challenging, yet rewarding, and gives you the satisfaction of knowing you are making a contribution to achieving better outcomes for Solihull's vulnerable children and young people. 
You will be one of a team of dedicated solicitors providing legal advice and assistance on a wide range of issues relating to children's social care and safeguarding.  You will conduct care and related court proceedings and will be expected to attend court, negotiate, and conduct your own advocacy, as appropriate. 
To be successful in the role you will be a qualified Solicitor, Barrister or Fellow of the Chartered Institute of Legal Executives (preferably a Legal Executive Advocate) entitled to practice, with detailed understanding and practical experience of the law relating to children (public law) as well as Family Court protocols and procedures.  Motivated to deliver a client focused, high quality legal service, you will demonstrate exceptional interpersonal and communication skills, have a proactive approach to problem solving, and be able to work collaboratively.
In return we can offer a friendly and supportive team, and manageable and varied caseloads. You will also receive professional development and the support you need to succeed in reaching your full potential. The wellbeing of our employees is a priority for us as an organisation.and we have recently been awarded Thrive at Work Workplace Wellbeing (Bronze) accreditation status. We also offer:
Generous leave entitlement (which rises with continuing service), including the potential for flexi leave up to 24 days per year.
The opportunity to buy up to 10 additional days annual leave per year.
A range of flexible and agile working options. The Council is currently developing a "Smarter Ways of Working" strategy exploring how home working could be maximised.
Family and Carer friendly policies.
Attractive staff discounts and benefits.
Access to our Employee Assistance Programme – a 24 hour independent, free and confidential advice and support service.
A career average pension scheme.
If you share our enthusiasm for providing client focused and seamless services that will enhance the wellbeing of the community – and you're excited about the challenges that you'll be exposed to – then we'd love to discuss your prospects in this welcoming department.
If you have a specific question or require further information regarding this post please contact Alison Frost, Team Leader – Social Care and Education, or Maria Demosthenous, Senior Lawyer, on 0121 704 6061/8229.
Apply here - https://www.wmjobs.co.uk/job/84435/solicitor-childcare/