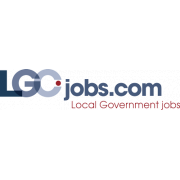 Chief Officer: Finance, Performance & Change (S151 Officer)
A DESTINATION OF CHOICE. MAKE IT YOURS.
Bridgend County Borough is a place with a great deal going for it. Ideally situated between Swansea and Cardiff, and with easy access to the M4, it's one of the fastest growing areas in Wales. This role offers both scope and influence: a chance to embed prudent financial thinking at the very heart of change and innovation. If you want to have greater impact this could be the ideal home for your talent.
It demands a breadth of perspective and the ability to foster trust and confidence by adding value to key decisions. You'll be in an ideal position to influence performance and be an advocate for new ways of working. The key to this will be your ability to develop a thorough understanding of different service areas, and the aspirations and pressures across the different parts of the organisation. By building trust and credibility with stakeholders and colleagues, you'll be able to maximise the impact of your professional expertise and advice.
As the Council's S151 officer, proven technical finance skills and experience are a must-have. You should be an individual who relishes change and can bring an outcome-focused approach to complex issues. You should have a well-developed awareness of how to evaluate and mitigate risk in a multi-disciplinary organisation, and have an informed appreciation of the necessity for consistent, objective advice within a political setting.
Visit to find out more or contact Steve Guest at Solace in Business for a confidential discussion on .
Closing date: 3rd February.