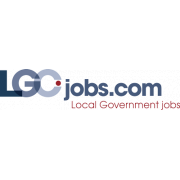 Chief Executive Officer
The role requires vision and strategic insight, balanced alongside meeting the needs of Member Councils, in terms of their access to advice and support on the varied aspects of the local council sector whilst working for the Executive Committee.
About us: The Essex Association of Local Councils (EALC) is a member led Association of Essex Local Councils. Through membership of the EALC, the Parish and Town Councils of Essex are affiliated to the National Association of Local Councils (NALC). The Association is responsible for the delivery of training and advice on process and procedures. It also provides a service through partners in respect of legal matters and HR support.
We are proud to serve Essex Local Councils (Parish, Village, Community and Town) in their important role in local communities. Health and Wellbeing is one of the key emerging agendas so partnership working with local bodies is very important in the delivery of services to the sector. The EALC encourages partnership working at regional and national levels to help to shape and influence the sector, adding value to the services we provide.
The successful candidate will be able to work at a strategic level, driving the Association forward. They will have knowledge of the Local Council sector and be able to relate to both Councillors and Clerks, addressing their needs, wants and aspirations. Key to this role is the ability to forge strong and effective professional working relationships with both County and National Partners and to be enthusiastic and passionate about the role and work of the EALC.
Ideally, the applicant will hold the Clerks Qualification, (CiLCA) or be willing to undertake it during the first year in post. You will need to be persuasive whilst respecting the views of others, possess tact and diplomacy, be resilient and have the ability to assure and instil confidence with local and national strategic partners and key stakeholders. Social media is to be play a large role in the further development of the EALC, so expertise in this field will be an advantage.