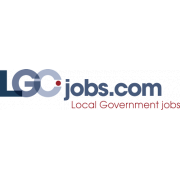 Chief Executive Officer
We're looking for a candidate to fill this position in an exciting company.
Reducing violence - including violence against women and girls, keeping children safe, standing up to hate, intolerance and extremism and building trust and confidence in communities are just some of the critical issues facing London. As CEO you'll lead and manage MOPAC in tackling these issues through supporting the Metropolitan Police, criminal justice agencies, London boroughs and the voluntary sector to reduce crime and protect victims across London.
You'll influence and engage with a wide variety of stakeholders and government bodies to ensure highly collaborative working relationships in the public domain, notably with the Greater London Authority (GLA) and Violence Reduction Unit (VRU) where you'll work across City Hall to deliver the Mayor's priorities on policing and safety.
Your role will span across effective leadership and management of MOPAC, as well as the strategic planning and resource delivery of the Police and Crime Plan. Importantly, you'll need to manage MOPAC under pressure and through the changing nature of crime in London.
You'll have extensive senior leadership experience in a complex environment, preferably central or local government, or policing or criminal justice sectors, at Chief Executive, Executive Director or equivalent level.
You will have had experience of working with politicians and senior stakeholders and proven ability to successfully negotiate and collaborate with and influence stakeholders and partners.
You'll have demonstrable experience of operating in a highly pressurised environment, managing conflicting priorities and of setting the strategic direction of an organisation or large team through complex change and delivering tangible results.
The ideal candidate will have significant experience of strategy development, strong analytical abilities, and a good understanding of financial management and commissioning.