Latest jobs
7 Jun 2023,
SANDWELL METROPOLITAN BOROUGH COUNCIL
Legal & Governance
7 Jun 2023,
SURREY COUNTY COUNCIL
Church St, Reigate RH2 0AA, UK
Corporate & Business Services | Legal & Governance
7 Jun 2023,
LONDON BOROUGH OF SUTTON
Kingsland Rd, London E13 9NT, UK
Community & Sport | Health & Social Care | Legal & Governance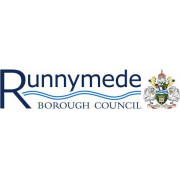 Chief Executive
Inspire a council. Lead innovation. 
Up to £138k per annum
In Runnymede, we're proud of the regeneration we have achieved in recent years, alongside our excellent core services, and the protection and enhancement of our highly prized environment. Situated in one of the best...