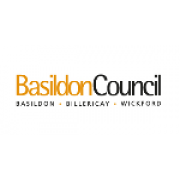 CCTV Manager
THIS VACANCY IS OPEN TO BOTH INTERNAL & EXTERNAL APPLICANTS
Permanent Contract
Interview & Test Date: W/C 3 February 2020
Hours: 36.25 hours per week
(All posts are subject to the NJC conditions of service)
Basildon Borough Council is a dynamic and diverse place to work with ambitious plans for our residents.
An opportunity has arisen for an aspiring individual to work within the Community Safety team to realise the Council's ambition for a robust CCTV system for the Borough.
As the CCTV Manager you will be the Council's single point of contact for all matters relating to CCTV, with responsibility for implementing a CCTV strategy, and the strategic management and operational delivery of a short, medium and long term action plan to deliver the desired outcomes.
The successful candidate will have the ability to build excellent working relationships with external partners, businesses, stakeholders, Councillors and Senior Managers, and will be an influential decision-maker who will contribute to the wider aims of the Council and the Safer Basildon Partnership to keep people safe and improve the perception of crime in the Borough.
Working within the Safer Basildon Hub, the successful candidate will lead on the development of the Council's requirements and operational code of practice, with a proven track record in providing specialist advice on complex strategic and operational aspects of CCTV.
An SIA licence for CCTV and relevant BTeC Level 5 qualification in CCTV system and operation is essential as the postholder will be expected to provide this knowledge and experience from the outset.
If you feel you have the necessary qualities it takes then we would like to hear from you.