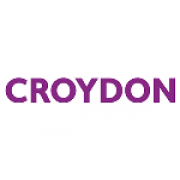 Category Manager - Environment and Public Realm, Grade 17 £55,638 - £5
This Category Manager role based within the commissioning and procurement team is a key part of helping to deliver the new corporate plan, with a specific focus on the Environment and Public Realm.
In this role you will have the opportunity to identify and deliver commercially focused plans for the category, focused on generating savings and improving service delivery. You will be encouraged to operate in an innovative way to drive results.
Some of the key services and contracts within this category include:
Environmental services, including recycling and waste collection, treatment and disposal and street cleansing
Highways maintenance services
Grounds maintenance Services, including arboricultural services
Growth zone public realm
Parking services
Professional and technical advice services related to the category, including civil engineering, project management, quantity surveying and design services
This is an exciting opportunity to make a tangible difference. With a proven track record in procurement, contract, commercial and market management, you will have a strong "one team" attitude and an eye for innovative service opportunities. You will proactively develop and manage a portfolio of projects and provide strategic commissioning, procurement and commercial support in delivering this programme to improve outcomes for service users and shape the market to respond appropriately.
If you can demonstrate an understanding and experience of the range of strategic commercial, contract management skills and capabilities needed to deliver this programme and have a talent for identifying and delivering the strategic opportunities and outcome improvements needed for our residents we would love you to consider joining our dynamic and high performing team. This role would be suited to someone who has experience delivering end to end OJEU tenders and has a real desire to interact with and influence stakeholders.
Full Time, 36 hours per week
To view the role profile click here
Closing date 8th December 2019, (11:59pm)
Equal opportunities statement
Croydon Council is an inclusive employer and welcomes applications from all sections of the community. We will be pleased to consider applications from candidates seeking flexible working arrangements.
As users of the disability confident scheme, we guarantee to interview all disabled applicants who meet the minimum criteria for the advertised role