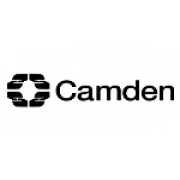 Careline Service Manager
Careline Service Manager
Location: Ludham, Lismore Circus, London NW5 4SE
Salary: £45,504 - £52,786 per annum
Contract Type: Permanent, Full time, 36 hours per week
Alternative flexible working options available/open to discussion
The Role
Careline provides an end-to-end assistive technology and telecare service. From assessment and installation of equipment, to managing contacts and responding to emergency calls, it enables customers to maintain their independence and provides reassurance to both customers and their family and carers.
The main purpose of a Careline Service Manager is to lead the overall operational and strategic direction of Careline and hold responsibility for service delivery and resources. This includes meeting the aspirations of Adult Social Care to deliver appropriate and innovative telecare and assistive technology solutions to support the people of Camden to maintain their independence.
Careline Service Manager will also oversee and support the management team to organise the flow of the work into, and through, the service. You would ensure there is a clear understanding of demand from customers, that the resource is organised to respond to that demand and that all customers get a first class, responsive and individualised service.
Careline will be closely associated with Camden's innovative "Assistive Technology Living Lab", to support citizens to trial the latest innovations in technology and other equipment. The Careline Service Manager will be expected to support in the selection and trialling of equipment and the development of the this exciting initiative.
This post is exempt from the Rehabilitation of Offenders Act and will require an Enhanced DBS.
About you
To be successful in this role, it is essential that you hold a full clean driving licence due to the nature of the role.
You will need to evidence leading and managing people, and building successful teams. As well as having a clear knowledge and understanding of innovation in the field of assistive technology. The role will also require an in-depth knowledge of assistive technology and telecare and its contribution to delivering strengths-based outcomes for customers.
You will also need to have demonstrable experience of working under pressure and managing competing priorities and knowledge and experience of budgetary control and management of resources.
You must be an excellent communicator who can build relationships with a variety of customers i.e. providing services to older, vulnerable or disabled people and the important people in their lives.
About Camden
Camden's main offices are located in modern, award-winning offices at King's Cross. You can expect an exceptional range of benefits including discounted access to the onsite leisure facilities with swimming pool, recognition and reward for high performance with progression and pay increases, flexible and agile working hours and access to a leading pension scheme.
Camden is proud to be the country's first Timewise council and as part of this accreditation, we work to help parents balance work with childcare. This fits in with our aim to be leaders in innovative, flexible and part-time working that allows for different patterns of care and for parents to share childcare responsibilities.
Make it work for you. Make it your Camden.
Discover and Diversity
To "discover" more about Camden and our commitment towards diversity, equality and safeguarding, please visit our recruitment website
If you want to find out more about what it's like to work at Camden to help you decide whether we're a good fit for you, please click HERE to complete our online scenario based questionnaire. Please note, this does not form part of the application and will not be used as part of the selection process.
Mayor of London's Good Work Standard
Camden are very proud to be accredited to the level of excellence for the Mayor of London's Good Work Standard . The Mayor's Good Work Standard sets the benchmark for the highest employment standards and demonstrates that as an employer, Camden is contributing to a fairer and more inclusive London. These good practices are also an important step in attracting and retaining a diverse, talented and productive workforce.
How to apply
To apply for this job please follow the "Apply" link. In the 'Why you?' section of the application form you will be expected to explain how you meet the key requirements for this role listed in this Job Profile attached at the bottom of this Advert. When explaining how you meet each of the requirements, please give examples that clearly demonstrate your skills, knowledge and experience. When writing your examples give a brief description of the situation or task but focus on the actions you took and the result of your actions.
Camden is committed to making our recruitment practices barrier-free and as inclusive as possible for everyone. This includes making adjustments or changes for people who have a disability or long-term health condition. If you would like us to do anything differently during the recruitment process, or provide any information in an alternative format, please contact us on or by post.
Closing dates for applications: Thursday 30 th January 2020 at 11:59pm
Interviews to be held: Monday 17 th and Tuesday 18 th February 2020
Please quote reference: 190000W5