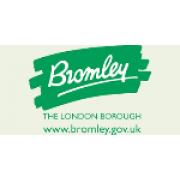 Business Systems Officer - Strategy, Performance & Engagement
Business Systems Officer - Strategy, Performance & Engagement
Full time: 17.5 hour per week, Permanent contract (flexible working will be considered)
Bromley Council is seeking to recruit a Business Systems Officer in the Strategy, Performance and Corporate Transformation Division.
Full time: 17.5 hour per week, Permanent contract (flexible working will be considered)
As a Business Systems Officer you will take the lead in ensuring that key business critical ICT systems required by the department are maintained effectively, and remain fit for purpose through system adaptation and internal change control.
You could be experienced in either Adults Social Care and Housing or Children's Social Care and Education management Information Systems and business processes; we are inviting applications from both specialists. We are committed to developing your skills and knowledge.
You will work in close collaboration with the Adults & Housing and Children Performance Teams, IT Systems managers and Directors with their management teams, engaging and consulting with other key stakeholders across the Council and external partners, as required.
You will co-ordinate any upgrades/new implementations with the Councils IT Contractor or other 3rd Party taking on responsibility for assigned Project Management roles and provide regular reports on projects for which you are responsible as and when required.
This is highly rewarding as well as challenging work. Through this recruitment process we will appoint someone who can bring their individual skills and experience to be part of a collaborative and dynamic team.
If you would like an informal discussion regarding this opportunity, please contact Eric Ayoola, Head of Service - Strategy, Performance and Corporate Transformation on or by email.
The closing date for receipt of applications: 2 nd February 2020.
Equal Opportunities Statement
We are committed to achieving equal opportunities in employment and service delivery.
We offer a generous package including competitive pay, local government pension scheme, flexible working practices and the Bromley Employee benefits scheme; Cycle2Work and a wide range of unique discounts.