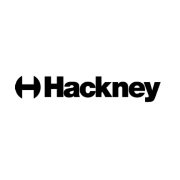 Business Support Officer
1 Year Fixed Term Contract / Secondment Opportunity
We are looking for someone to join our busy and award winning Parking and Markets team in the role of Business Support Officer. This is an important service area for the Council, helping support economic growth, whilst making Hackney cleaner, safer and greener.
Day to day you will provide administrative support for the Parking service. You will manage the team's mailbox and respond to phone enquiries. You will support the service with invoice administration and processing refunds through our finance systems in a timely manner. There will be some filing and archiving, making sure our records are kept up to date. You will also be responsible for organising meetings and taking minutes for different teams within the Service.
You will play an essential part in supporting the Business Support team leader in administering the Council's Human Resource processes, for example creating employee post numbers, recruitment and overseeing the induction process for new starters. You will have a key role in supporting the team's Health, Safety and risk assessment processes. You will also have responsibility for organising team building and charity events, as well as designing the staff newsletter to provide regular team/staff updates within the service.
You must be able to work with Google Suite software and have knowledge of other packages such as Canva. Ideally you will have some administrative experience however, it is imperative that you are approachable, demonstrate helpful behaviours in everything you do, are well organised, have the ability to multitask and use your own initiative. You will need to be articulate and demonstrate a high standard of written English, above all your 'can do' attitude and a desire to deliver exceptional customer service are of utmost importance.
There is no better place to work in London than Hackney; we have great pride in our borough, our communities, and our services. Hackney is one of London's most vibrant and diverse boroughs. It's one of the most sought after areas to live in London with good schools, parks and local amenities, as well as great transport links and vibrant and diverse communities.
If you want to work in a place where you can represent our values so we achieve the best for our residents, please click on the apply button below.
The recruitment process is anonymous. Therefore, we do not accept supporting statements or CVs.
When applying, there will be a number of questions relating to the post on the application form. It is essential that you complete the application questions, responding to each using examples of your skills, knowledge and experience.
This application process replaces a supporting statement.
We are also working towards our vision, which is to be a place for everyone; where residents and staff can be proud; a place that celebrates diversity and where everyone can feel valued, included and involved. In order to achieve this, we look for people who are: Proud; Ambitious; Pioneering; Open; Proactive; Inclusive.
Hackney Council works to eradicate discrimination on the basis of race, religion, gender, gender identity, sexual orientation, disability, pregnancy and maternity, age and marital status. We also recognise that people can be disadvantaged by their social and economic circumstances, so we will also work to eliminate discrimination and disadvantage caused by social class. We also welcome those interested in flexible working. We particularly welcome applications from disabled people, as this group is currently under represented in our workforce.
The Council has a dedicated employment support service (Hackney Works), which offers Hackney residents guidance in relation to applying for jobs. If you are thinking about applying for a job, please contact the Hackney Works team to find out what support is available.
Closing date for applications: 08 June 2023
Interview date: TBC