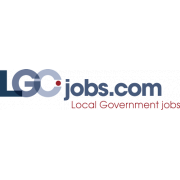 Business Solutions Manager
ABOUT THE JOB
Police Scotland is undergoing an ambitious transformative programme of technical innovation and is actively seeking an experienced ICT Business Solutions Manager to lead a talented team of Technical Architects and ICT Business Analysts.
You will be valued for your contribution in terms of leading the Business Solutions Team to ensure that technical solutions are supported by robust requirements and design, align to strategy and are informed by new and emerging technologies.
Enhanced Cyber and Forensics capability, Data Management and Digital Evidence Sharing capability are key areas of focus and provide exciting opportunities to really make a difference to both our front line officers and back office staff.
Working closely with ICT Portfolio Managers, Project Managers and Service Delivery Leads, you will provide technical direction and manage the capacity of the team in line with agreed time, cost and quality expectations for a wide variety of projects under the direction of the Head of Service Delivery.
You will also be responsible for the full remit of line management responsibilities for the team including training and development, performance monitoring and the implementation of HR policies and procedures.
ABOUT YOU
You will be educated to Degree level in a related technical or business discipline with relevant experience in managing Technical Architecture or Business Analysis/Change teams is also essential. Where no formal qualifications exist, a combination of qualifications and relevant management experience is essential. This should include a thorough understanding of the discipline of Technical Architecture and Business Analysis/Change.
The successful candidate should have evidence of excellent stakeholder engagement, demonstrable practical experience of managing a team of technical staff and awareness of architectural and analysis frameworks, methodologies and toolsets. You should be able to provide evidence of an awareness of your practical applications ( eg. TOGAF, Zachman, BABOK, UML, BPMN).
Practical experience should be demonstrated of Business Change programmes and projects delivered using Waterfall and Iterative methodologies (e.g. SDLC, Agile).
Solid understanding of the major components of infrastructure required to operate in a large-scale organisation is desirable.
This full time post is permanent and requires Management Vetting. You will work 35 hours per week, Monday-Friday, 9am-5pm.
The following supervisory competencies will be used for the selection process:
Respect for Diversity
Service Delivery
Personal Effectiveness
Partnership Working
Leadership
Effective Communication
Team Working
Problem Solving
Personal Awareness
Management Ability
Job Knowledge
BENEFITS
- Competitive salary and guaranteed allowances
- Annual salary increments
- Local Government Pension Scheme
- 28 days annual leave and 6 public holidays on appointment
- Wide range of family friendly policies
- Employee Assistance Programme
- Access to range of staff associations
- Scottish Police Recreation Association
- Scottish Police Credit Union
- Cycle to Work Scheme
Please find below a list of our ICT locations throughout Scotland. Candidates can discuss their preferred location at interview. The location however cannot be guaranteed and is subject to space being available.
• Aberdeen, Nelson Street
• Dumfries, Cornwall Mount
• Dundee, Rushton Court
• Edinburgh, Bilston Glen
• Edinburgh, Fettes Ave
• Glasgow, Dalmarnock
• Glasgow, FCTC Complex, Helen Street
• Glenrothes, Detroit Road
• Inverness, Perth Road
• Scottish Crime Campus, Gartcosh
• Scottish Police College, Tulliallan
• Stirling, Randolphfield
INTERVIEW GUARANTEE
The Scottish Police Authority / Police Scotland is committed to positive action in the recruitment and selection of people with disabilities. We guarantee an interview to any applicant who has a disability, as defined under the Equality Act 2010, and who meets the essential criteria for the post. Please regard this as an opportunity to let us help you. Tell us of any aspects which could present difficulties and any suggestions for overcoming these.
RESIDENCY AND ELIGIBILITY TO WORK IN THE UK
Applicants must be a British citizen, a member of the EU or other states in the EEA, a Commonwealth citizen or a foreign national free of restrictions. You should also have been resident in the UK for a minimum of three/five years immediately prior to application.
TO APPLY
To apply via CV please click apply...... click apply for full job details