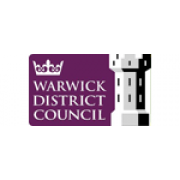 Business Development and Change Manager
Housing Services
Business Development and Change Manager
37 hours per week permanent position
Grade B - £42,683 - £47,540
Warwick District Council has great ambitions as a stock holding local authority, and we are seeking experienced, ambitious people to help us to deliver results.
The role of this post is to lead on a programme of business development and change management across the service area in accordance with Council priorities, and delivery of the Service Area Plan.
You will be responsible for ensuring the efficient, effective and timely management and delivery of a range of key projects across the whole service area, and the development of high quality services for customers. Alongside this you will be the business owner of the housing management ICT system and responsible for the development of a performance management framework, and to manage the team in delivering this.
Projects range from complex, lengthy, multi-million pound projects with high levels of political and reputational sensitivities to business as usual day to day procedural change. We are constantly looking to improve our service and put the customer at the heart of what we do.
Applicants should have extensive experience of change management and project management including delivery; experience of improving, managing or developing housing services; managing staff and delivering customer focussed quality services.
For an informal discussion about the post please contact Lisa Barker, Head of Housing on
Closing Date 23 February 2020
Interview dates 19 and 20th March 2020
To apply, visit our website via the button below.