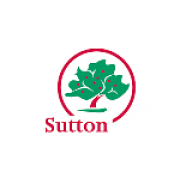 Assistant Team Manager - Court Team
The London borough of Sutton "is uncompromising in its focus on improving quality of frontline social work" - Ofsted
Ofsted announced in February 2017 that the provision of children's services in Sutton has been rated as 'Good'.
About the Job:
Assistant Team Manager - Court Team
Whole package amounts up to £55,464 inclusive of:
Salary - (Grade 9): £39,774 - £47,511 (£49,464 unconsolidated maximum through performance related progression)
Plus welcome bonus of £1000 and a retention payment of £1000 in the first year, £2000 in the second year and £3000 a year thereafter
Plus £2000 a year Court team Honorarium
Free car parking pass to local NCP car park
Sutton's Court Team provides a specialist service to Children within care proceedings, working closely with Courts to secure their safety and wellbeing through the means of permanency.
As the Assistant Team Manager within the Court Team you will be responsible for the management of cases within proceedings who may either be looked after or living at home. Your role will include the supervision of five social workers, quality assurance of court reports, attending court and the management of a busy service. You will need to ensure compliance with Court direction, providing the Court with child focussed evidence and analysis in order to achieve the best outcomes and ensure a high level of quality assurance for court statements, care plans, parenting assessments and other court documents.
The borough prides itself on engaging with children and young people, and this is no different in the Court team with the expectation of staff undertaking direct work with children to elicit their voice and to give age appropriate clarity and reassurance.
The Assistant Team Manager will also have the opportunity to develop a court service and be supported by the Team Manager and Head of Service to achieve outstanding outcomes for our children.
The offer:
A modern and flexible working environment for our staff allowing you to work flexibly from multiple locations, remotely from your mobile/tablet using Google Mail and Apps which are a key enabler for collaborative and streamlined working. All our social workers also benefit from manageable caseloads and a culture of strong supportive management and autonomy.
Other flexible working options include time off in lieu (TOIL) and working from home to write reports and to meet tight timescales. We can also offer a 9 day fortnight flexible working pattern equivalent to an extra 26 days off a year.
About You:
We welcome applications from qualified Social Work managers that are registered with Social Work England, with supervision experience and clear ability to write comprehensively, speak with clarity and are able to deliver analysis based on evidence and research.
Our culture of strong, accessible and supportive management will provide you with good regular supervision and the opportunity to take part in restorative supervision and case discussions. We also offer training for career progression to help support and develop their role as a manager.
The offer includes:
A competitive salary
A £1000 one-off welcome payment*
A £1000 annual retention payment in the first year, £2000 retention payment in the second year and £3000 a year thereafter*
An annual leave entitlement of up to 32 days
Reimbursement of your annual HCPC registration
Free car parking pass
Fuel allowance
Use of Zip car scheme
Subsidised gym memberships
Discounts in local shops
Season ticket loan
Parking allocation
Introduce a friend scheme