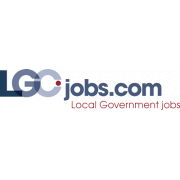 Assistant Director - Population Health & Wellbeing (Deputy Director of
Wigan Council is seeking to appoint an experienced and influential Assistant Director - Population Health & Wellbeing (Deputy Director of Public Health) to join our senior management team.
This is a strategic corporate role, working across the organisation and with partners to challenge, influence and transform services and to provide excellent public health services for Wigan residents, achieving our aspirations and priorities for the future.
You will take a leading role in the development, implementation and delivery of national, regional and local policies, whilst providing expert public health advice and leadership to Wigan Council, Wigan Borough CCG, the Integrated Commissioning Committee and Healthier Wigan Partnership.
Working closely with the Director of Public Health, you will identify local priorities and support the planning and commissioning of interventions to reduce health inequalities and improve and protect the health and wellbeing of the residents of the borough in line with the principles of The Deal .
You will support the delivery of The Deal for Health & Wellness by working with local citizens, organisations and partners across the borough and offering trusted and respected advice to elected members and other senior decision makers. In addition, you will be expected to contribute to the exciting opportunities offered by Greater Manchester's devolved Health and Social Care system and with Wigan's exciting and evolving academic partnerships with national think tanks such as The King's Fund and local universities. There may be the opportunity to obtain an honorary academic appointment.
About you:
With an in-depth understanding of local government population health and wellbeing and the health and care system, you will have a proven track record of delivering successful change management programmes along with the ability to design, develop and implement strategies and policies.
You will be a strategic thinker with proven leadership skills and operational intelligence with a vision and passion for citizen-led public health. Your ability to engage, facilitate and support local people and organisations to realise their full potential in improving the borough's health and wellbeing will be essential to this role.
You will have the ability to maintain effective, courageous and responsible public health advocacy and hold evidence of an up to date programme of CPD in accordance with the Faculty of Public Health requirements or another recognised body.
About us:
Wigan Council has been voted 'Council of the Year' at the 2019 LGA Awards and has recently published The Deal 2030 , our ambitious plan for our borough. We are signed up to the Greater Manchester Continuous Service Commitment ensuring that your service will be continuous or 'unbroken' between the supporting organisations.
Wigan Council's integrated public health function has been widely praised nationally for its transformational approach to commissioning public health services - e.g Wigan's drugs and alcohol service has just been rated good by CQC - and developing a citizens-led approach to public health as part of the Deal for Health & Wellness which currently has around 23,000 residents involved in being health champions. We have strong partnerships with the King's Fund, Salford and Chester universities and Sport England. You will be joining an innovative, high performing team who live the Deal values of Be Positive, Be Courageous, Be Accountable and Be Kind every day.
For a discussion about the role, please contact Professor Kate Ardern, Director of Public Health, at or telephone .