Latest jobs
28 Mar 2023,
UK Atomic Energy Authority
Executive | HR Officer
28 Mar 2023,
Wiltshire Council
Executive | IT Project Manager
28 Mar 2023,
South Tyneside Council
Legal & Governance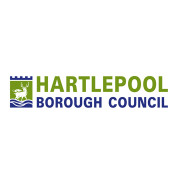 Assistant Director Customer Services and IT
£65,988 - £75,141
Hartlepool Borough Council (HBC) is a small unitary authority that according to a recent LGA Peer Review, is considered to 'punch above its weight'. The Council has a strong record on service delivery,  and a loyal workforce.
HBC is committed to improving outcomes...