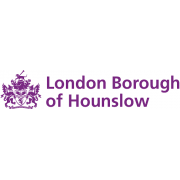 Assistant Director of Community Solutions  
Assistant Director of Community Solutions  
London Borough of Hounslow 
Salary: £76,459 - £84,508 
Rebuilding the heart of Hounslow 
Hounslow is looking to revolutionise the way support is delivered to its communities.  Building on insight and experiences from our response to the pandemic to support our local community, we are now building a Community Solutions team, led by this newly created role in the Communities Directorate. As Assistant Director of Community Solutions, you will have strategic and operational responsibility to deliver integrated, seamless community support where our residents need it most. Reporting to the Director of Communities, this role will engage with our residents and local organisations, to shape and redesign our future Community Solutions offer. 
You will be bold and design new solutions that accelerate interconnected support across the issues that our Hounslow residents face, working with our local partners to deliver positive change for our residents.  These new ways of working will deliver early support, reducing the numbers of residents facing a crisis that requires statutory intervention and positively impacting the lives of our residents. You will establish and monitor tangible measures of success for our communities.  A key part of the role will be to evaluate interventions that shape future delivery, working with Digital Teams to develop user-centred online support.  
We are seeking someone who can influence and persuade individuals and organisations to work collectively to have a greater impact than our individual efforts. You will be able to design and implement outcome-based Community Solutions to improve and transform our offer to the community of Hounslow.  
We take pride in our drive to deliver excellent service for our residents; it is an exciting time to join Hounslow and to be part of our journey. This lead role presents a fantastic opportunity for an ambitious individual, capable of leading and operationalising connected support to our residents. You will be a programme director or equivalent who understands how community collaboration can create social change. You will have exceptional stakeholder management skills and be used to working within a complex environment. 
If you're interested, please get in touch and speak to our advising consultants at GatenbySanderson: Elise Kanareck (0113 205 6280), Adrian Barlow (07393 011150) and Nancy Scott (07984 172291) . For more information and to apply visit  www.join-hounslow.com
Closing date:  15th January 2021 
We value diversity in its broadest sense. We're committed to creating an inclusive culture where everyone is able to be themselves, give of their best and reach their full potential.  We believe that a diverse workforce helps us to better understand our communities and deliver the best services for our residents. We want to receive applications from all regardless of age, gender identity, disability, marriage or civil partnership, pregnancy or maternity, religion or belief, race or ethnic origin, sex, sexual orientation, transgender status or social economic background. We want to harness the mix and ensure that everybody can apply and be part of our recruitment processes. We will therefore make reasonable adjustments to accommodate our candidates.