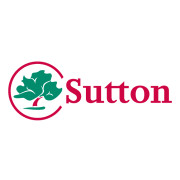 Assistant Director, Adult Social Care
Salary £86,930 - £105,839
Sutton Council has a proud tradition of strong partnerships with Health and voluntary sectors to deliver for our most vulnerable residents. 
We are now looking for key members of the People Service department leadership team to focus on taking on our services to the next level.  With the challenges of Health service reorganisation, a new inspection regime for adult social care; and with continued pressure on all our resources, we are looking for experienced professional leaders, who relish innovation but never forget to put residents and their families at the heart of all we do. 
Sutton is a great place to live and work; known for its open spaces and many outstanding schools.  We are managing a changing population, as our population of 210,000 is becoming more diverse, with more challenging needs.  Sutton is also developing the London Cancer Hub, and our ambitious plans for the High Street mean that we are "Ambitious for Sutton" in every way.
You will find this a great place to work with supportive and collaborative colleagues and partners, a clear sense of purpose and a strong focus on community. 
Reporting to our Strategic Director of People's Services, this role will be integral to ensuring we sustain our excellent performance in transforming adult social services and will take us to the next level. We want to enable citizens to be as independent as possible, maximise their choices and be in control of their own support and care. We want Sutton's communities, families and carers to be able to support themselves and each other, and this role will be key in ensuring this happens.
As our new Assistant Director for Adult Social Care, you will be a passionate champion of our services in times of increased demand and budget pressures, placing a real emphasis on teamwork, partnership and continuous improvement of professional practice. Our joint and collaborative ways of working with colleagues in housing, commissioning, prevention, early intervention and public health will give you the tools you need to make a real difference in our borough.
In this role you will also contribute to the work of the Council as a whole, promoting independence and safeguarding, and integrating health and social care, though not only the staff in your services but across the wider organisation.
You will build on our innovative practice in adult social services. Having a creative approach to how we deliver services in the future and constantly looking for outcomes that improve the quality of the lives of our communities, will be equally important as getting the basics right. Your commitment to developing and maintaining our vibrant external partnerships will ensure we continue to deliver excellent, value for money services.
If you are accomplished in leading, managing and transforming adult social services, and have the flair and innovation to keep Sutton at the cutting edge of excellence, we want to hear from you.
For more information on this role, or a confidential discussion about your suitability, please contact Frazer Thouard or Duncan Collins on Duncan.Collins@gatenbysanderson.com / 07586 705475 from our recruitment partners GatenbySanderson.
Closing Date: 11th June 2023