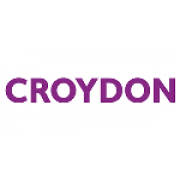 2 x Senior Project Officer
2 x Senior Project Officer (Placemaking) in Croydon Council's Placemaking Team
Grade 9 -11 £33,291 £39,774 - 1 Permanent & 1 Two Year Fixed Term Contract; full time
Croydon Council Place Department
Spatial Planning Service - Placemaking Team
Your opportunity to join one of the most progressive public sector design teams in the UK.
Croydon is placed to be a major strategic force for growth and transformation in London and the South East, as conveyed in the Council's Local Plan, its award-winning masterplans and the Croydon Opportunity Area Planning Framework.
High-quality design and placemaking sit at the heart of Croydon's ambitious vision and work is already underway on the delivery of an ambitious programme of regeneration projects led by both the council and private sectors partners. This includes the revival of large urban quarters and its suburbs, delivery of the Council's Growth Zone programme including significant public realm improvements, and high profile mixed-use developments across the borough.
These two posts offer an exciting opportunity for two experienced and motivated designers with backgrounds in architecture, urban design or landscape architecture to work with the Spatial Planning Service. The Service brings together Croydon's Placemaking and Plan-making teams to provide a coordinated approach to planning, design and delivery of Croydon's future development and projects.
This year, the Placemaking team has recently gained recognition for innovative approaches to planning, design and regeneration, including the NLA Meanwhile Award for the Meanwhile Croydon programme, and a Planning Award for Planning for Increased Housing Delivery for the Suburban Design Guide SPD.
2 x Senior Project Officers (Placemaking Team)
For the full time permanent role, strong project management skills are desirable. In addition to the above, you will lead the management and expansion of Croydon's renowned Place Review Panel - a vital part of the planning process which invites leading multi-disciplinary built environment experts to provide independent place advice on development proposals - both private and public sector led. You will work closely with both our Place Review Panel, Council officers and applicant teams to manage and facilitate the sessions.
For the full time fixed term role previous experience delivering high-quality public realm and/or landscape schemes is desirable.
For further information please refer to the Job Description/Person Specification which can be viewed on our website.
Closing Date will be 5th January :59pm
For an informal discussion please call and ask for Anisha Jogani (Placemaking Team Leader) on Ext. 88948; Hannah Martin (Placemaking Deputy Team Leader) on Ext 63094 or Tom Selby (Placemaking Deputy Team Leader) on Ext.63703
Next steps
If shortlisted, a design exercise will be set prior to the interview. The response will be presented during the interview. Following this a candidate will be selected for the role.
Closing Date: 5th January 2019